Thanks to support from ACOS for funding the design and development of this resource page.  If you have any additions please feel free to contact us.
IWMF
Provider: IWMF
Type: Risk assessment
Resource: Template
Provider: ACOS
Type: Planning
Resource: Covid Measures
Notes: On every assignment please make sure you have a COVID kit with your first aid kit.
Provider: RSF
Type: Body armour and helmet
Resource: Short term loan
Notes: When thinking about body armour and helmets remember they are not a solution and will not give you full protection. If you're choosing work where this is needed make sure you have a safety plan in place as well as getting onto HEFAT courses and also thinking about exposure to any risk where armour is needed.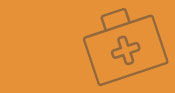 Provider: RISC
Type: First Aid
Resource: Videos
Notes: Please go through the application process. Remember there are online first aid courses that you can now do depending on budget and location.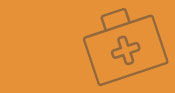 Provider: CPJ
Type: First Aid
Resource: Videos
Notes: While videos are good we advise you to attend in-person training when this becomes possible again.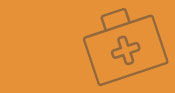 Provider: Nomad
Type: First Aid
Resource: kit
Notes: If you get on a RISC course you will get a med kit.
Troll Busters
Provider: Troll Busters
Type: Helping deal with online trolls
Provider: IWMF
Type: One to one support
Notes: Contact the IWMF directly as they have a digital safety consultant who can help
CPJ
Provider: CPJ
Type: Safety tool kit
Resource: Planning
ACOS
Provider: ACOS
Type: Insurance
Resource: List of providers and a discount
Self care/Safe Spaces/Support

…
Provider: Women Photograph
Type: Photography collective
Women Photograph is an initiative that launched in 2017 to elevate the voices of women* and nonbinary visual journalists.
Contact Us
If you would like to talk to us and be a part of how we build ROAAAR, please do get in touch.
Email: info@roaaar.co.uk